Good morning crafters. Not sure what the weather is doing this morning as I scheduled this post however I can say I had a brilliant time at the Great British Craft Fayre @ Stoneleigh on Saturday.
Brilliant day with my mate Wendy, coffee, lunch, gossip and mega retail craft therapy. Roll on tomorrow, my day off, when I can play with my goodies.
Our sponsors are: -
Deedee Designs

A Random Fan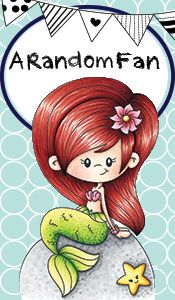 My sample was from DeeDee Designs and came with digi stamps, coloured toppers and backing papers.
These kind of packs are very versatile. I love using my Serif CrafArtist and so this was a brilliant pack for that. My sample has been designed soley in Serif CraftArtist. I took the required elements into my programme, made my own backing papers, ribbons and materials using the elements from Lazy Dayz. The buttons I added from a digikit. One of the mats was a shape coloured from the striped backing paper and then I added an element from the styles section.
Hope you like my take on using this beautiful digi kit.
Why not pop over to our sponsors website and check out their digi stamps. Just follow the link above.
If you want to see more ideas do pop over to the blog at
Crafting from the Heart
to see what the rest of our design team have created and don't forget to join in the fun and enter your own creation.
Can I also say that we have a
Facebook page
,
where there is other ' just for fun' challenges, so if you are not already a member of the group, I urge you to pop over and join us.
The winners and Top 3 from the last challenge can be found
here

.
Thank you for stopping by. See you again I hope and do take care.